Here at SpaForever in Chicago, IL, our staff understands the importance of beautiful skin and are here to do just that. If you have problem areas such as sun damaged skin, rosacea or large pores, our photofacial treatment is just for you! This is why we offer laser genesis photofacials (IPL) at our med spa in the beautiful neighborhoods of Bucktown and Wicker Park. There's no need to be embarrassed about your skin, so come in and visit us today so you can wake up and walk out of your home feeling confident as ever!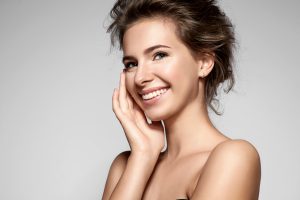 Laser genesis is a safe, noninvasive alternative to invasive procedures and the treatment only takes 30 minutes. We combine the photofacial with laser genesis to give you the best results possible. The laser penetrates the cellular middle level of your skin. Meanwhile, the photofacial minimizes the appearance of sun damaged spots and large pores. Laser genesis uses laser technology that heats the different levels of the dermis. The thermal treatment increases the skin's collagen production which then allows for the breakdown of damaged capillaries in the skin. The treatment can be performed on several areas of the body such as:
Photofacials
Many patients that have had the treatment done say that it is virtually painless and feels like a warm sensation going across their skin. Since the laser is replacing the cells that are in the middle layer of the skin, you may start seeing results within 3 to 9 weeks, depending on the individual and treatment area. To see the best possible results, patients on average receive around 4 to 6 treatments, although this also depends on the person and how bad the affected area is. This is why we highly recommend scheduling a free consultation so you can speak to our physician and get the best possible outcome from our procedure.
If you have any other questions regarding photofacials and what we can do for you, please don't hesitate to call us today and set up your free consultation with us! Our expert staff is standing by and is here to help give you the skin you've been dreaming of. So don't wait any longer! We hope to hear from you soon!