Chemical Peels
Have you noticed that your skin has begun to lose some of its luster recently? As the years pass, our once glowing, youthful complexion starts to show signs of wear and tear. At SpaForever in Chicago, IL, we don't believe that these extra years of wisdom and experience have to come with aged or damaged skin. That is why we are proud to offer chemical peels at our clinic in the beautiful neighborhoods of Bucktown and Wicker Park to help you wipe the slate clean.
What's a Chemical Peel?
Chemical peels are a natural, minimally invasive approach to anti-aging treatments. By taking advantage of your body's natural healing ability, these peels are able to resurface your skin by stripping away the top layer of dead and damaged skin cells. This reveals the fresher, healthier skin cells underneath that have not been exposed to the same damage and signs of ag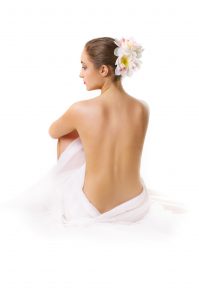 ing.
Benefits of Chemical Peel
Chemical peels are able to treat a wide variety of skin concerns, including:
Fine lines and wrinkles
Age or sun spots
Rosacea
Acne and acne scars
Rough, uneven texture
There are several different types of chemical peels, including light, medium and deep peels. When we meet with you, we will help determine which of these is best for you. There is generally little to no downtime required after a light peel. Medium and deep peels may require several days of downtime to heal properly and give you the best possible results.
At SpaForever, we appreciate that everyone is unique. We believe no two chemical peel treatments should ever be the same. When you come in for your free consultation, we will help you come up with a personalized treatment plan that is customized to your needs and goals. Contact us today to set up your free consultation at our clinic in Bucktown and Wicker Park.