Laser Hair Removal Bucktown
At SpaForever in Chicago, IL, we understand your needs and want you make you as beautiful as ever! Have unwanted hair and want it gone? We can take care of you and have you saying hello to your new silky smooth skin. Located in the beautiful neighborhoods of Bucktown and Wicker Park, we're here to make sure our patients leave loving the skin that they are in!
Having unwanted hair is normal and can cause you to feel embarrassed and self conscious. But with laser hair removal, all that worry can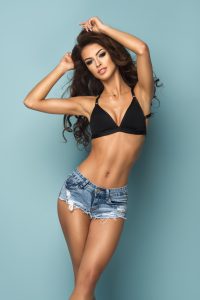 disappear! No matter what you want removed, the laser removal treatment can get it done. Many problem areas that people tend to get laser hair removal are:
How Does Laser Hair Removal Work?
In just a matter of a few minutes, the treatment helps destroy hair follicles. The hair follicles are targeted through pulses of light that are emitted through the laser. The laser's energy is attracted to the pigmentation in the hair. Laser hair removal often works best on people with fair skin tones and dark hair. However, we turn away no one. We can still achieve the best possible results.
What is a Laser Hair Removal Bucktown Session Like?
Laser hair treatment can last anywhere from 20 minutes to an hour, depending on the treatment area. The back and legs tend to take a lot longer. Although laser hair removal takes a few treatments, many patients start seeing results after the first treatment. There is no downtime after getting laser treatment, so you are able to resume your daily activities–perfect for anyone with a busy schedule! Results vary depending on the person and how many treatments someone has had. You will see hair reduction, but to maintain your results, it is recommended to have touch-up treatments every 6 to 12 months.
If you have any other questions regarding our laser hair removal Bucktown, please call us and set up your free consultation today! We're happy to help you. We want to make sure you get exactly what you're looking for. Hope to hear from you soon!