Dermalogica Chicago
Dermalogica is the number one brand that skin care professionals use worldwide. At SpaForever, we don't mess with brands that have not established a strong reputation for quality skin care. That's why we trust Dermalogica Chicago with our patients' skin. Read to learn more.
About Dermalogica
Dermalogica is dedicated to educating estheticians in the United States on skin care. Since 1986, they committed themselves to developing a skin and body therapy education and training program. At the International Dermal Institute (IDI) of Marina Del Rey, California, they do exactly that: teach licensed skin therapists in a postgraduate setting how to be competitive in the esthetician industry.
A few commitments undergird Dermalogica's mission. One is that the product line excludes common irritants and ingredients such as lanolin, SD alcohol, mineral oil and artificial fragrances and colors.  The larger commitment is to skin health over skin beauty. Dermatologica embraces skin care that works, not skin care that looks pretty on the shelf.
Lastly, the company is committed to social impact. They developed a vocational training pathway for female skin care professionals, nail technicians, hairdressers/barbers and massage therapists to help women develop leadership skills, gain education, attain vocational training and access small loans. To date, their program Financial Independence through Entrepreneurship (FITE) has funded 91,000 women-led businesses globally.
Dermalogica Systems
Within Dermalogica, there are a few different systems. Let's delve into the details to see how each addresses common skin concerns.
AGE Smart
The AGE Smart collection is intended to stop signs of aging before they start. Ingredients impact the biochemical reactions responsible for aging, such as the formation of Reactive Oxygen Species (ROS), Matrix Metalloproteinases (MMPs) and Advanced Glycation End-products (AGEs). The goal is for skin to be smooth, firm and healthy.
Nightly Lip Treatment:
This treatment does three things: firms fine lines, hydrates skin and restores the barrier function. It's intended for overnight use on and around the lips (the perioral area).
Multivitamin Hand and Nail Treatment:
This intense conditioner helps moisturize and soothe rough, dry hands. It performs three functions: hydrates, minimizes nail peeling and wards off environmental damage.
Daylight Defense
Are you concerned with protecting your skin against UV rays? This collection also focuses on how to repair from UV exposure. Ward off damage and counter both skin cancer and aging with these sun-minded products.
Protection 50 Sport SPF50
A water-resistant, broad spectrum sunscreen, this product contains oleosome microspheres to enhance SPF and counteract sun-related moisture loss. It is not greasy but it helps skin retain moisture: difficult to achieve with sunscreen!
After Sun Repair
This balm helps cool skin that has been in the sun for too long. It can also calm recently waxed skin that may be irritated.
UltraCalming
This product collection intends to quell inflammation and bring lasting relief from sensitivity flare-ups, no matter their origins. If your skin is irritated, flushing and stinging constantly, UltraCalming may bring peace!
Barrier Defense Booster
This product works to restore, nourish and soothe the skin. It locks in moisture and complements your moisturizer while maintain a healthy barrier function, which helps protect skin from environmental assault.
Calm Water Gel
This gel-based moisturizer works to hydrate skin and defend against dryness. Hyaluronic Acid is the star ingredient, which is the skin component responsible for moisture retention.
Clear Start
Like MediBac Clearing, it works on acne but contains a multitude of benefits for acne-prone skin.  It's all natural but scientifically proven.
Breakout Clearing Overnight Treatment
You want clear skin, but skin is not cooperating. We understand how frustrating and common this predicament is, so sleep at night with an antibacterial, soothing treatment that helps while you rest.
Skin Soothing Hydrating Lotion
This treatment is a lightweight, easy-to-apply moisturizer that feels amazing. It helps especially if your skin is feeling tight or flaky.
MediBac Clearing
Intended to control acne, the MediBac Clearing system treats, clears and prevents adult acne! The products can layer for incredible acne-fighting properties. Here are some notable products.
Special Clearing Booster
This seriously powerful spot treatment can control bacteria, irritation and flare-ups. It's intended for individual spot treatment, not a full-face intervention.
Oil Control Hydrator
If oil is a problem, this product can actually decrease sebum production long-term. It won't dry your skin but it will combat shine and create a clean finish. It's incredibly lightweight.
Skin Health
This line is about maintaining your skin's health, not superficial beauty. It's about preserving your skin so it can be radiant, you can feel good and your overall health benefits.
Stress Positive Eye Lift
This eye cream works to minimize dark circles, puffiness and other eye-related concerns. It can lift skin and in short, minimize the signs of stress on the eye area.
Daily Microfoliant
This exfoliating powder, when mixed with water, forms a unique paste that can shed dead skin cells for an instantly smoother complexion. Unlike many other exfoliants, it is gentle and safe to use daily.
Powerbright TRX
If you have hyperpigmentation or discoloration, whether in the form of age spots or sun spots, try this system to get brighter, more even skin. Research on melanin biosynthesis and skin brightening culminated in these incredible products.
C-12 Pure Bright Serum
If you want a lightweight serum that can help address hyperpigmentation, try this! It helps brighten skin, fade discoloration and aid skin clarity. What's great is it fights dark spots without the hydroquinone, a potentially unsafe ingredient.
Pure Night
If you want to fight damage while you sleep, try this rich moisturizer for the night! It helps you achieve more luminous skin and more even skin tone, while hydrating skin, stimulating collagen and smoothing the skin.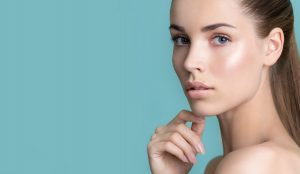 Dermalogica products are tried and tested by thousands of people worldwide. Being the most used skin care line by skin care professionals, we can vouch for the efficacy of Dermalogica Chicago.
Are you interested in getting Dermalogica products? Come in for a skin consultation at SpaForever. We'll match you with the products that can best benefit your skin. We can also recommend other cosmetic services such as chemical peels, fillers or Botox based on your needs.
Hello Radiant, Hydrated Skin!
Goodbye Acne & Pigmentation!