Juvederm Voluma
Have you noticed a tired and worn out face in the mirror recently? As we age, we begin to lose some of our facial fullness. This leads to sagging skin and flattened, hollowed cheeks which can sap your confidence and affect how others see you. Luckily, if you have been looking for a way to restore your youthful complexion, Juvederm Voluma can help!* We are proud to offer Juvederm Voluma at SpaForever in Chicago, IL to help our patients take back their confidence!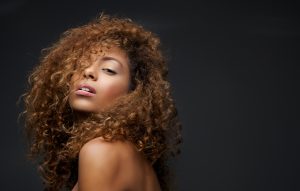 Juvederm Voluma XC
Like Juvéderm's other fillers, Juvederm Voluma is made from a naturally occurring substance called hyaluronic acid (HA). However, Juvederm Voluma's unique crosslinked formula makes it especially useful in contouring and defining cheeks without surgery. Because of this, Voluma is often called a "liquid facelift."*
Voluma treatments are very short and simple. During your free consultation, we can decide on a treatment plan together. In a single 30-minute appointment, we will inject the Voluma into the treatment area. We use a steady hand and an artistic eye to mold it into shape. Concerned about pain? Most of our patients report very little to no discomfort. We offer topical anesthetics to help ensure that you are completely comfortable.
Juvederm Results
After treatment, you will notice immediate improvements in the shape and volume of your cheeks. Over the next few weeks, your face will continue to improve. You can expect these results to last for a while. Juvederm Voluma is the only filler that can last up to 2 years in the cheeks!*
Contact us!
If you are tired of looking tired, contact us today to schedule your free consultation at SpaForever in Bucktown and Wicker Park! We will be happy to answer any questions you may have. We want you to get the beautiful complexion you've been dreaming of!
*Individual results will vary. Contact us today to schedule your free consultation.